Having researched various prefab companies online, for the reasons shared in the first post, we decided we were serious about meeting with Sunhouse, fully intent on working with them quickly after. We did not spend time meeting with other prefab house designers as we were sold on Sunhouse's concept and design - we trusted our online research.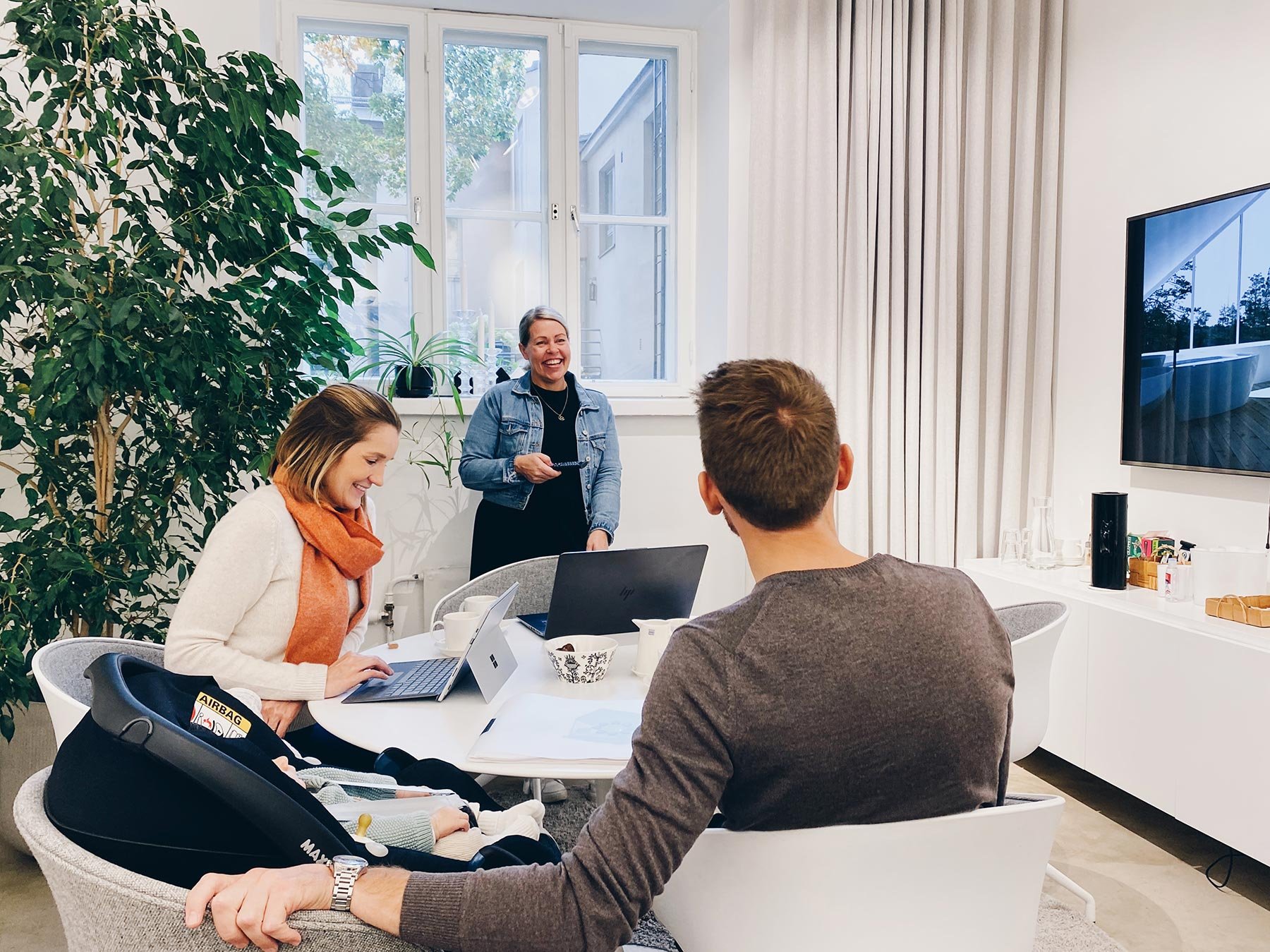 It was early December 2019, living in Norway at the time, so we scheduled a meeting (a pre-COVID'19 physical meeting in their office, no less!) with Saara (one of their sales representatives) around a weekend where we had scheduled multiple plot viewings. Unlike many in Finland, it seems, we did not already own our land. On that (fateful, it turns out) weekend we viewed the land we are building on and completed the purchase around Christmas.
A new year, a new project...Having secured the land, the call was made to Sunhouse to confirm we wanted to move forward. The next stage was to meet with Sunhouse on site with Saara and Kalle. This allows the architect to see the site to help visualize the house's setting. Given our ambitious schedule, we met the first weekend in January 2020; taking a detour to Finland while flying back from Christmas in the UK with Tiia suffering from a severe case of morning sickness.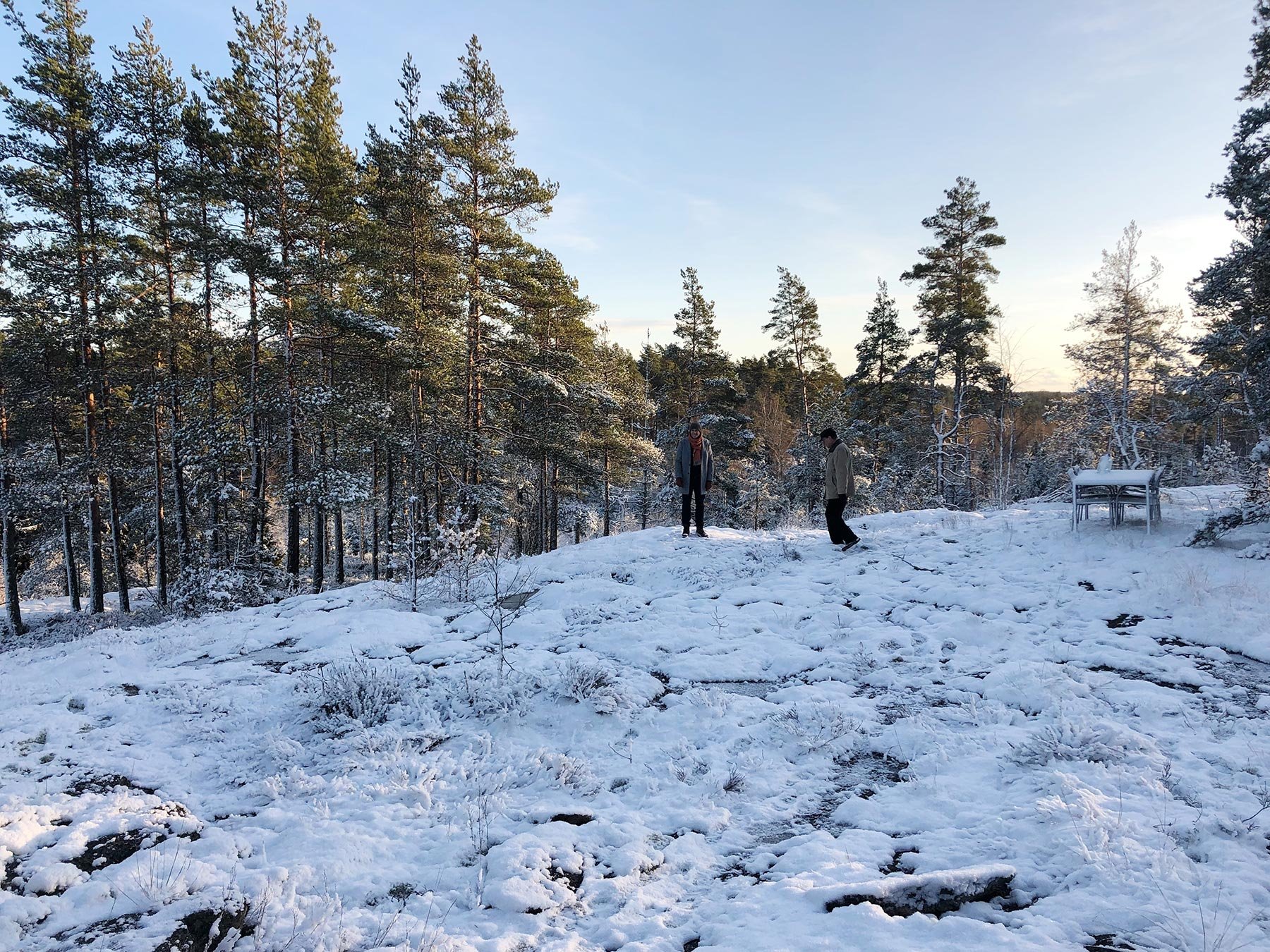 We spent the day with Saara and Kalle from Sunhouse to meet on site and after lunch we spent several hours going through our vision of the house and list of wants and desires. We found this time invaluable as you are able to draw on the architect's experience for input on things like direction of the house and layout of the plot - a good example is our bedroom facing north with no direct sunlight, keeping it cool for those warm Finnish summer nights and optimizing evening sun to the sauna terrace. Prior to this site visit we had extensively been through their website for inspiration and was drawn to a couple of their example house models as a starting point. We laid out a few pages which had a wish list per room - a useful starting point and worth the time.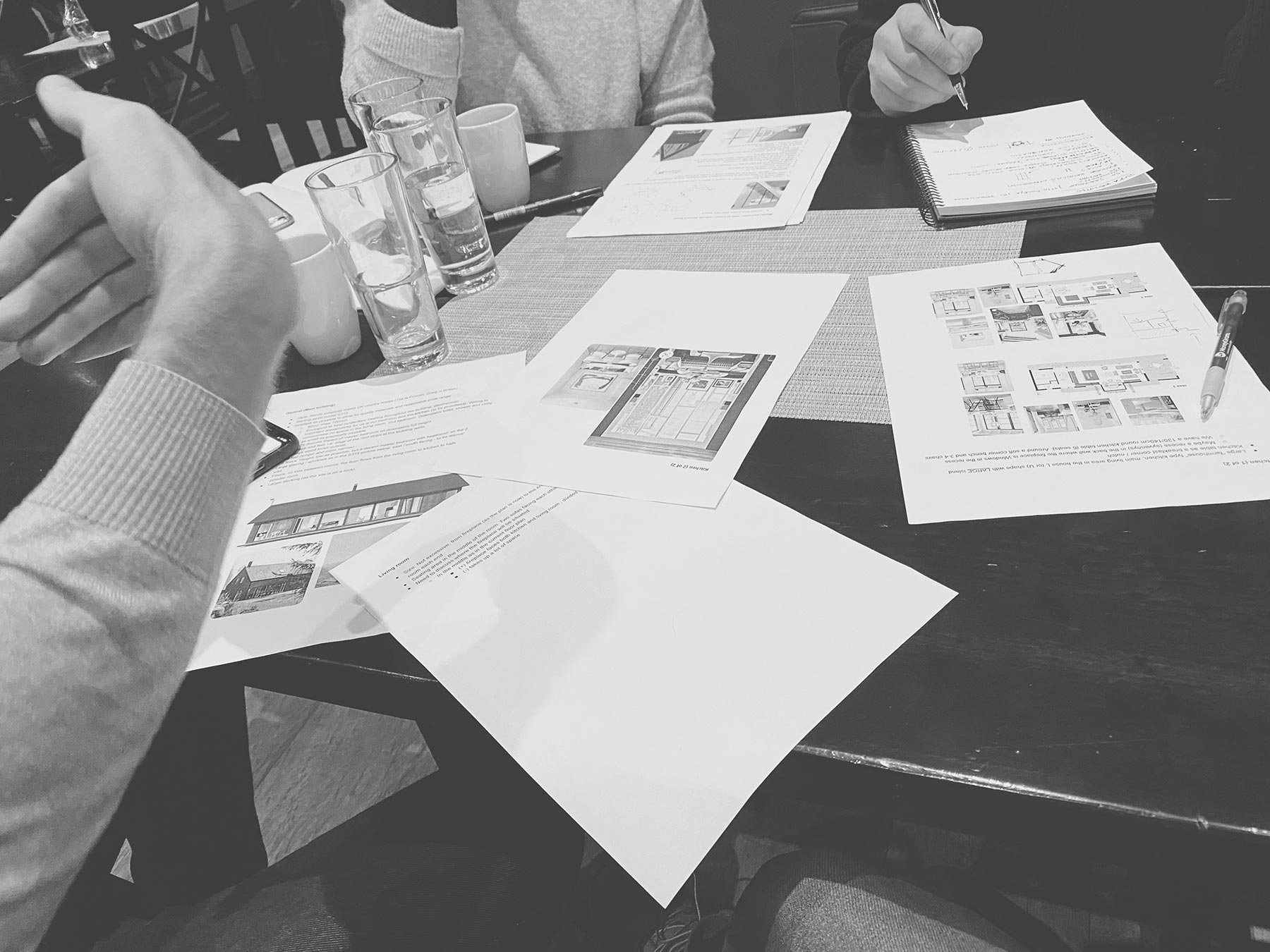 Draft one of the house plans took Sunhouse about two months to prepare (this can vary depending on their volume of ongoing work). Once ready, we met with Sunhouse again for them to present the design (and attached costs!). An exciting meeting, where you get to see the vision of the house come to life in 3D pictures. In our case, subsequent to this, there would be a few iterations to the plans, initially this was to reduce the overall size of the main house; requiring a couple of compromises from our wish list (bye bye a separate bathroom for the baby). Thereafter, most of the changes would be more detailed design elements, right down to the colour of the outer materials at the end. While we initially imagined this process to be completed by March, this took us up to June. We suspect this is a variable process depending on your level of involvement and attention to detail. To put this into perspective, we had about five iterations (the drafts are called L1, L2, L3 etc.) to our design and many more versions of the order specifications. Sunhouse tells us a typical number is more like two - making us at least noteworthy in the office...the devil, indeed, is in the detail, it seems!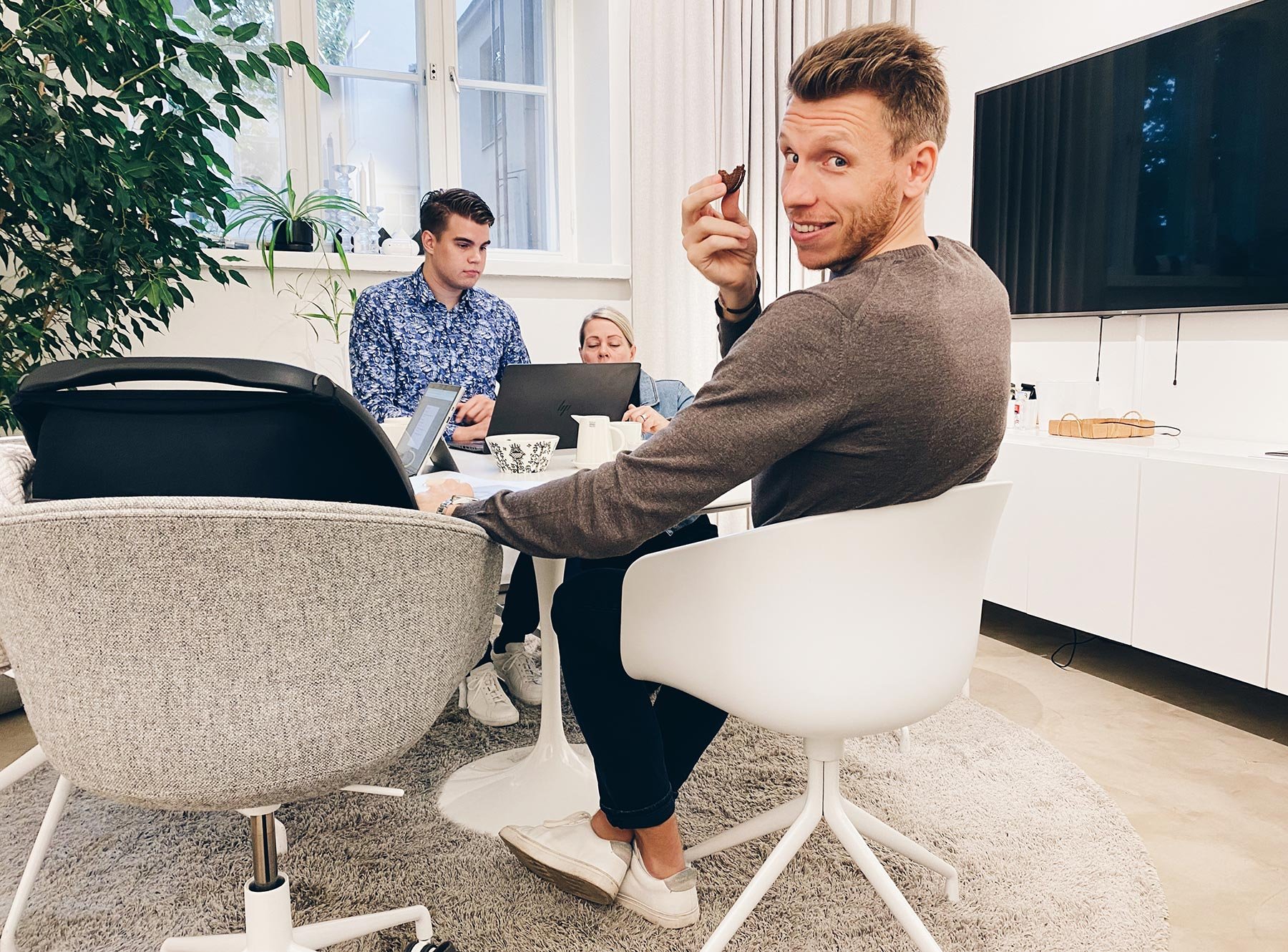 "Pinspiration!"...the power of Pinterest. We had done some browsing of Pinterest ourselves but Sunhouse also suggested we did so and, so, shared with them folders we set up by room. Going through room by room and more intently looking at some pictures of ideas we had really helped visualize what we wanted to achieve. Sharing with Sunhouse allowed them to add some finer details to the 3D pictures.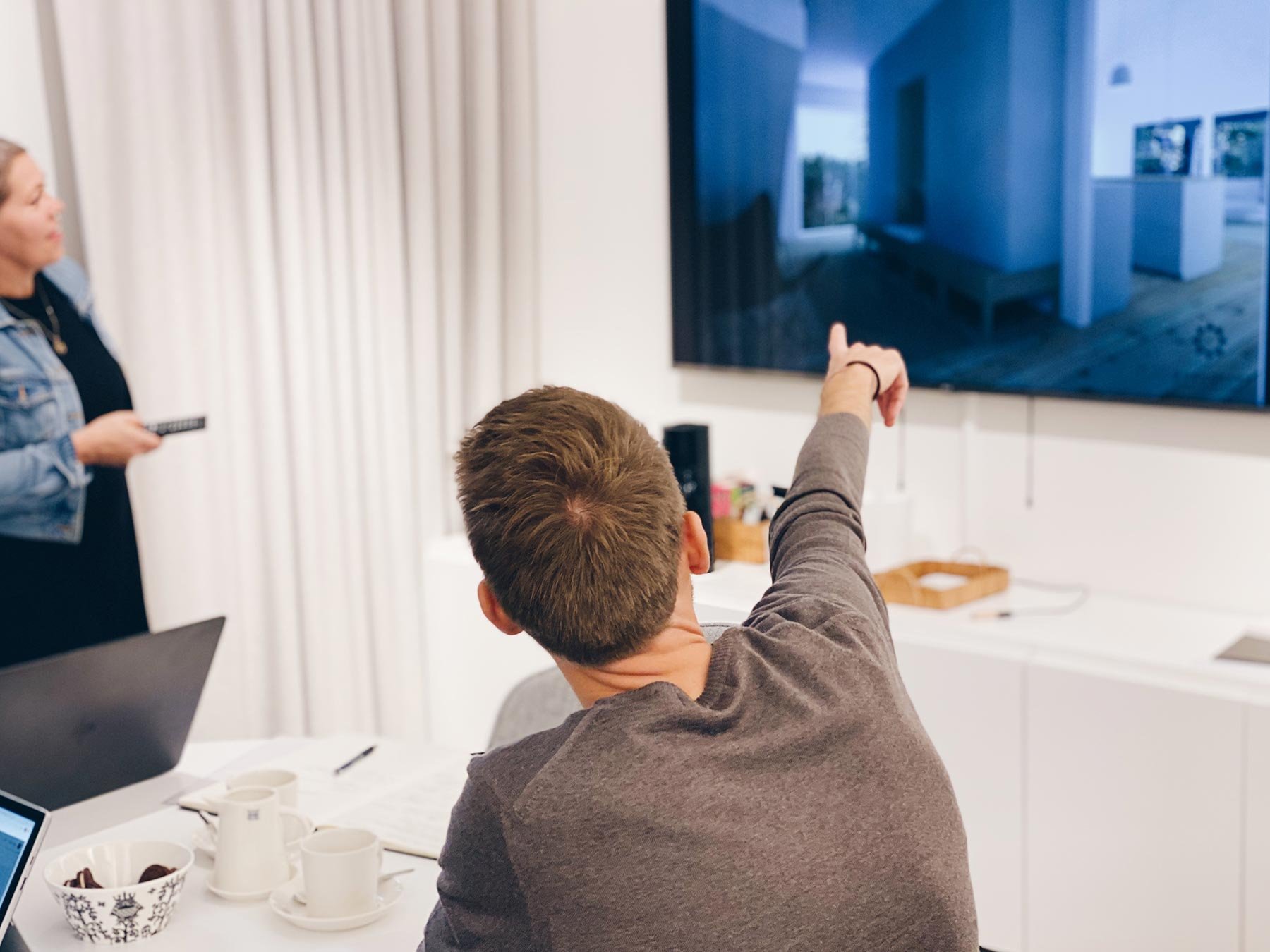 The first print out of the plans from Sunhouse came with a scale ruler. This was like a late Christmas present for Craig, he loves it having never had one before! For us, we didn't want excessive space and were working to a budget; as well as being interested in the details. We went over the plans extensively with the scale ruler and recreated some of the spaces in the flat we were living in Oslo to give us some practical visualization. Go and see things of scale as well. When we designed the house, we were living in a small 35 m² flat in Oslo, as such we didn't have much around us to compare our drawings to. We visited a kitchen store to give some scale to the kitchen, for example. Initially we had a 3.5 m long island in the kitchen - we had no idea how big that was until seeing a 2.5 m one in the store. Needless to say this has been reduced, a little bit!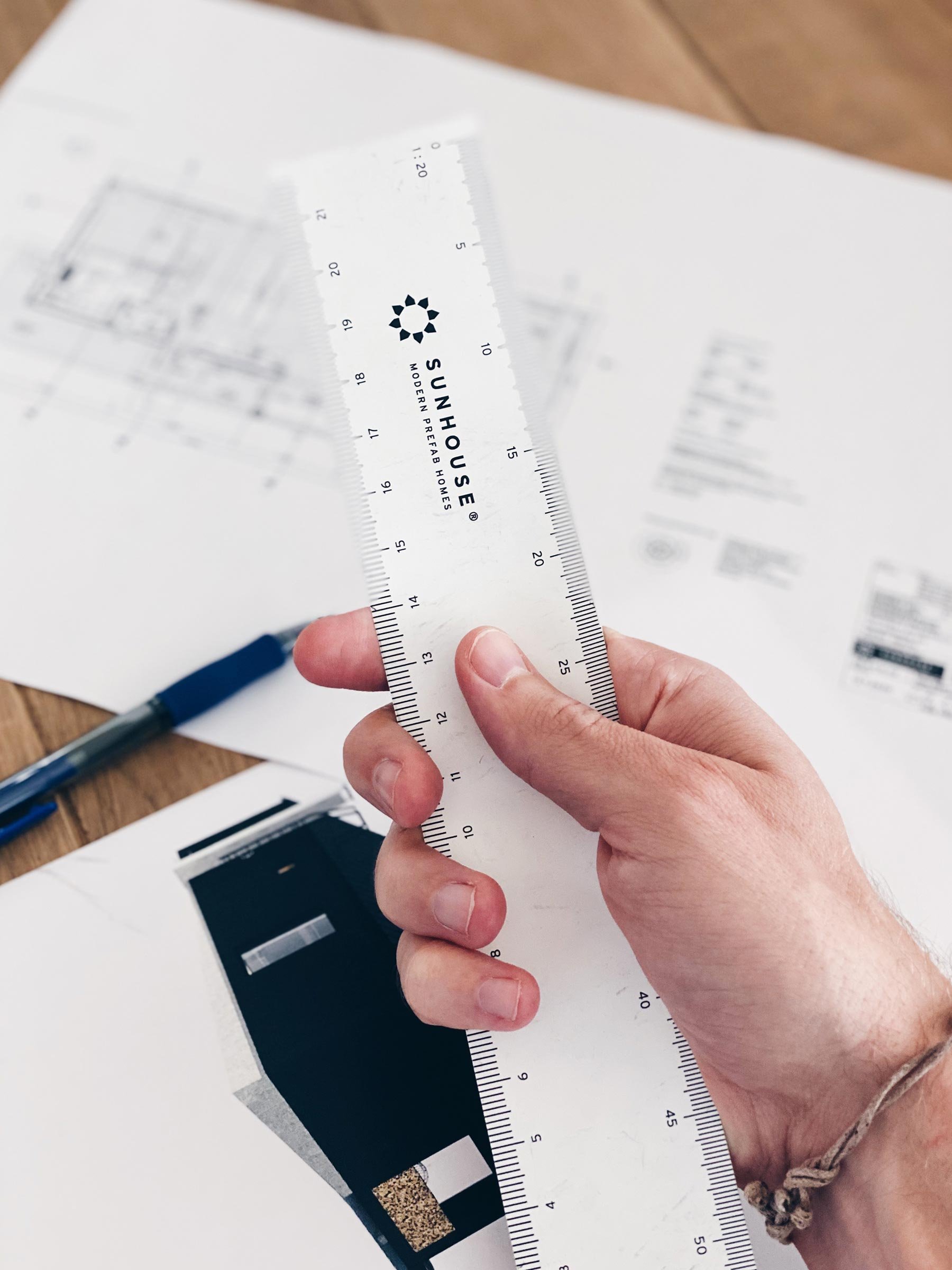 Keep in mind the timeline. Once you are happy with the draft designs, you're not ready for the planning permission application. At this point, the more detailed plans need to be prepared which takes a few weeks, see our previous post of timeline and pitfalls!
To follow life behind the blog, check out @The_Hilltop_Project on Instagram.
If you have an eye for detail and want to see more of the build, follow @Building_hilltop_house on Instagram.
---
READ MORE

Planning a house build - Step-by-step guide

Project timeline - How long does it take to design and plan a house build
---