Our principle going into our build was that we wanted as little doing as possible, leaving the site as natural as possible once complete. In practice, this can be difficult to achieve without a lot of research.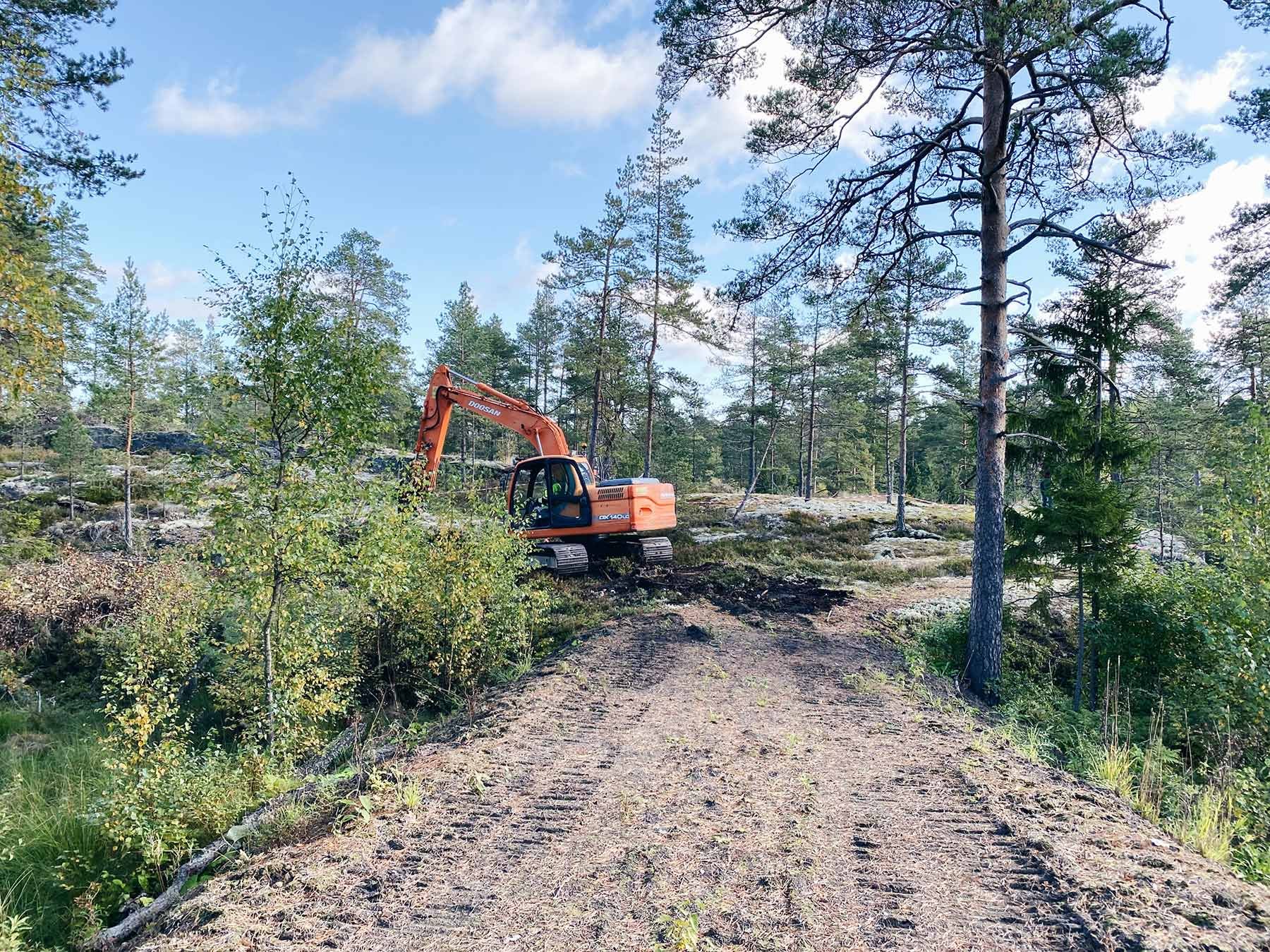 There are some options available that can affect the amount of groundwork required. These options can relate to everything from the wood construction plans, which can alter the type of floor, which can alter concrete requirements, which can alter the necessity of a concrete truck being able to roll right up to the front door and therefore the width and strength of the road.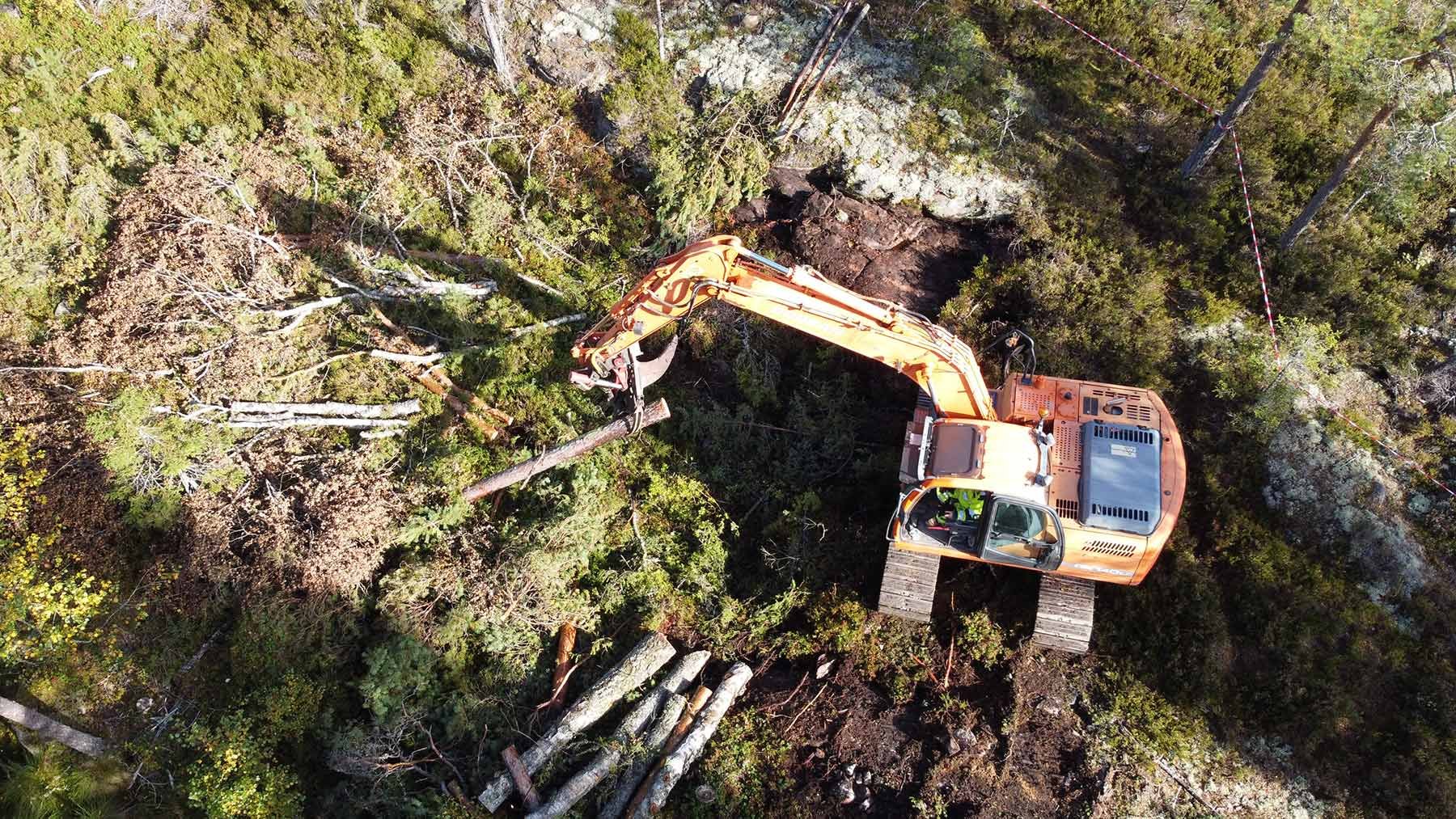 Firstly, what is included when we talk about "groundwork". We would say anything that involves preparing the site for access, infrastructure (think electricity, water, waste) and foundations.
The amount of work and costs can vary greatly depending on the site you are building on. For us, there was nothing around; electricity, water, internet or waste. There was an access road, though which needed reinforcing. The full works were required for us. Pipes that come into the house need to be in the ground and come up under the house. As we are building on rock, this needed quarrying to make the relevant channels for all pipes. Quarrying involves exploding the rock and produces more excess rock than you can ever dream of.
There are technical rules on how wide and deep these need to be, which to the amateur eye felt excessive. In instances where you're not directly on the bedrock, channels can be made with an excavator. Our road needed strengthening, lengthening and widening, this requires the same excavator but purchasing finer gravel to go on top. Again, building on rock and for our foundation type, holes had to be drilled in the bedrock by the same groundwork firm for the foundations and once complete, a groundwork firm will be required to fill the plinths (see foundations post).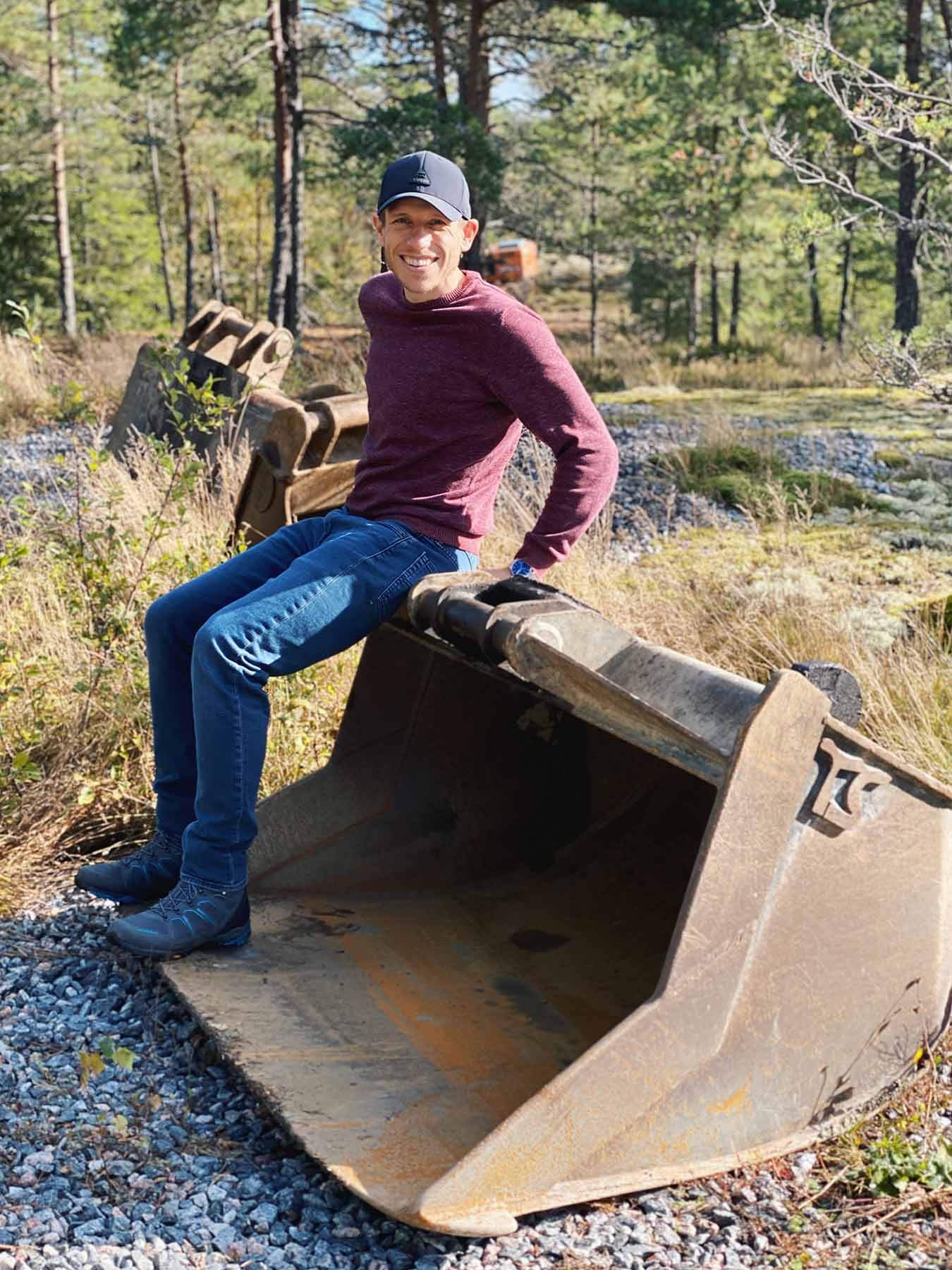 Some practical points on how this works. You'll need to find an infrastructure company. This can range from a local person with an excavator to large firms. Large firms are likely to have all the equipment you need but many times the project size is too small for them and thus the price for you is too expensive. Smaller firms can have more attractive prices but they may not have all the equipment, so you may need to coordinate work yourself between several firms.
Few are willing to provide fixed pricing as there are too many unknowns. Pricing is generally done for excavators and other similar equipment on an agreed hourly rate. Sometimes there can be a charge to bring equipment to site. Quarrying is typically a fixed price per cubic metre. Required gravel is on a price per tonne. A point worth noting is that when you need to pull electricity and install septic tanks and other water systems (external LVI) this is typically also done by the groundwork company.
In summary, the groundwork turned out to be a much bigger job than we hoped and one we are glad is (largely!) behind us. Cost wise, it really can rack up. Budget can be double the sum you were thinking of.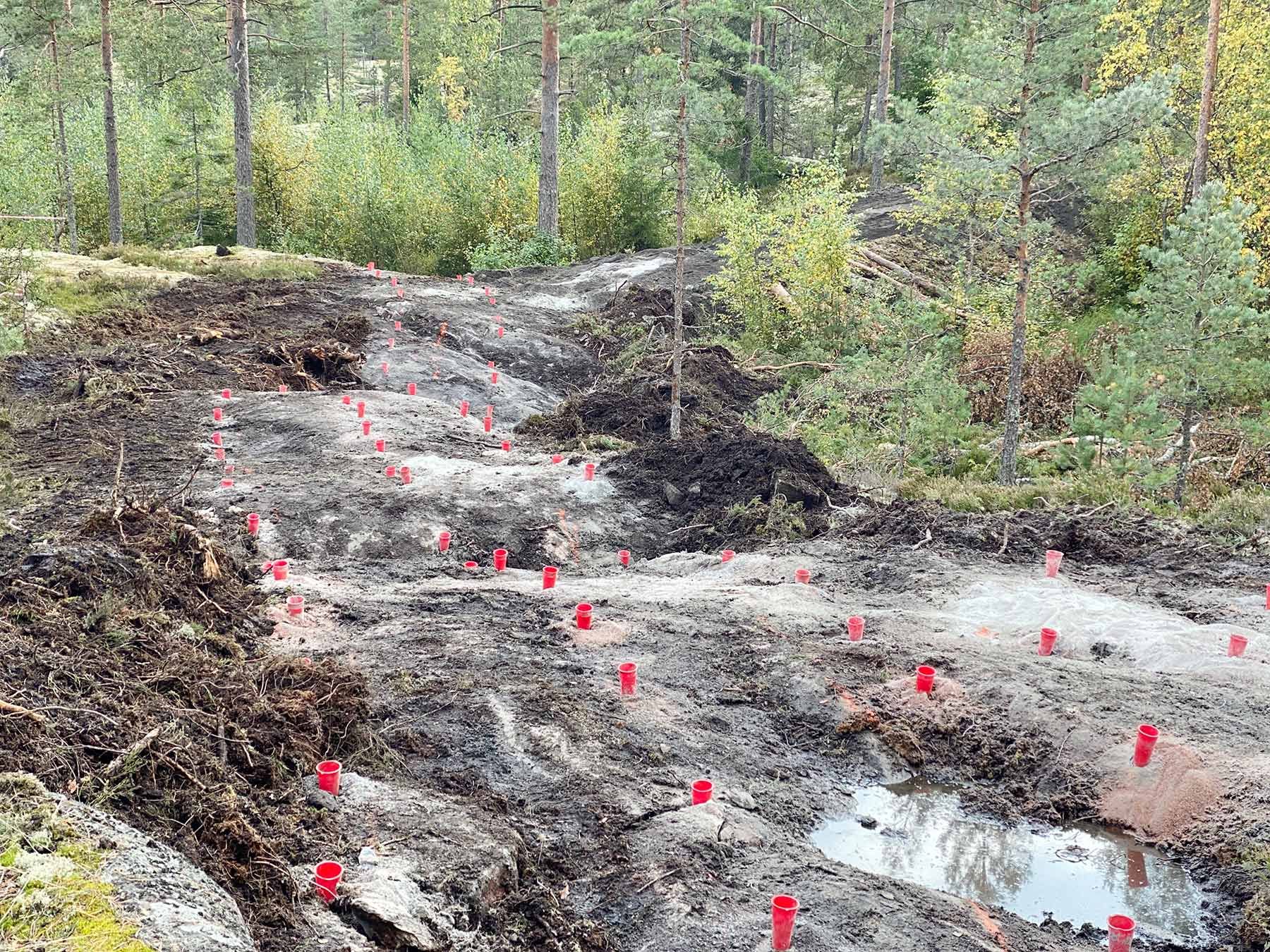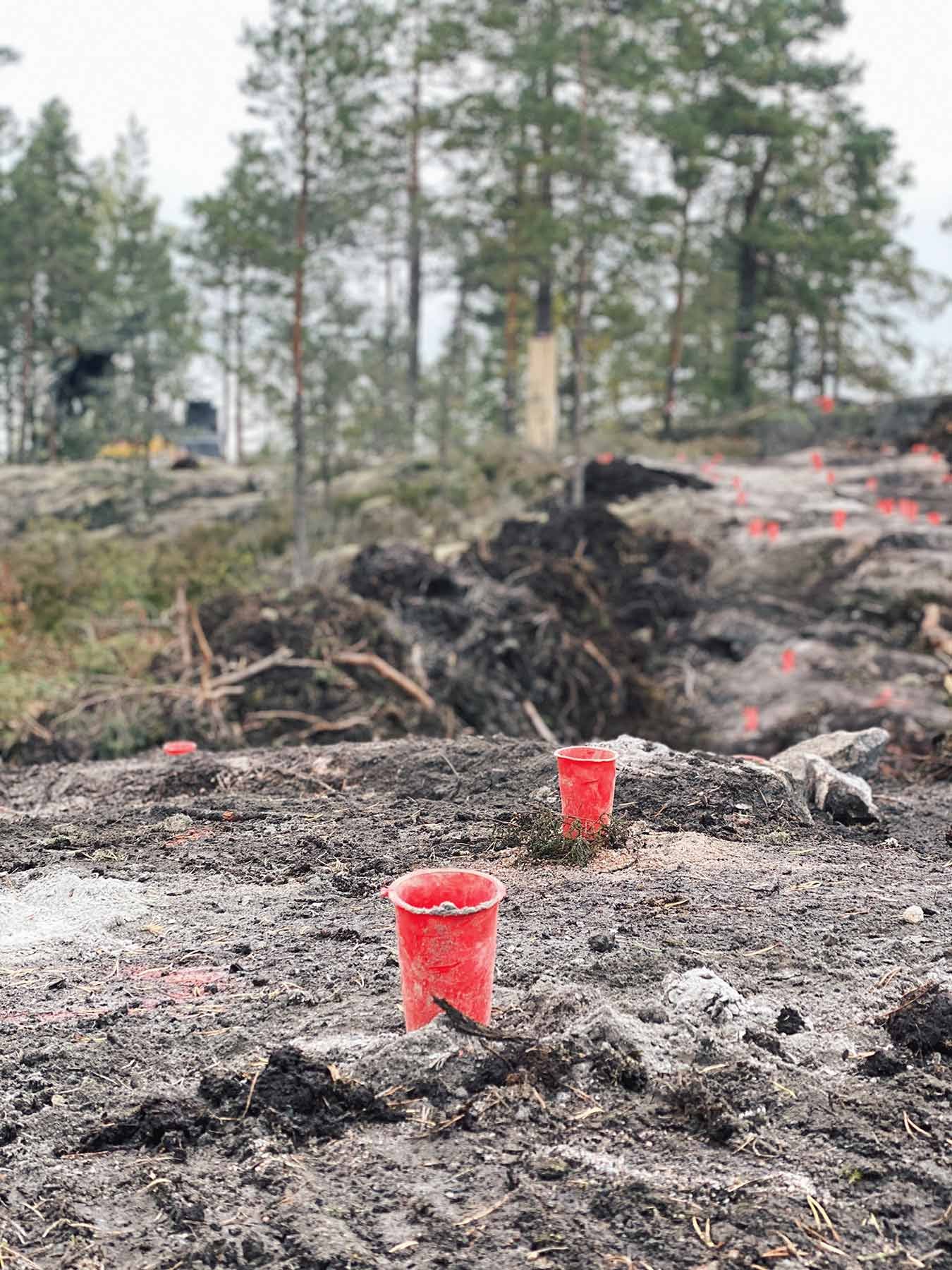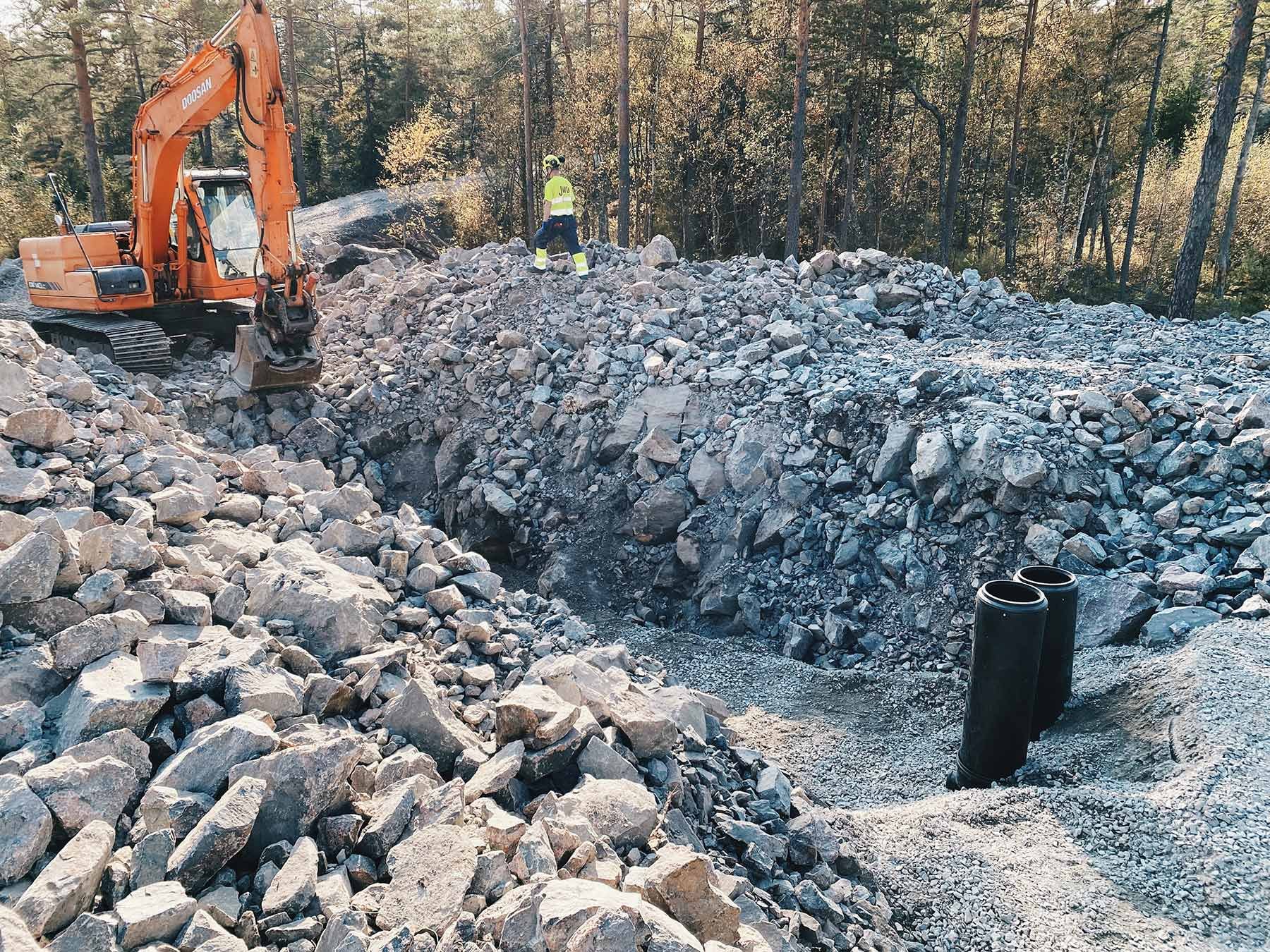 To follow life behind the blog, check out @The_Hilltop_Project on Instagram.
If you have an eye for detail and want to see more of the build, follow @Building_hilltop_house on Instagram.
---
READ MORE
Design process - How the final design came together?
Planning a house build - Step-by-step guide
Project timeline - How long does it take to design and plan a house build
---